News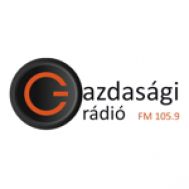 Radio Interview
Gazdasági Rádió FM 105.9, VÁLTÓ on 15th December at 4 p.m. – live broadcast with a special guest: Judit Hámori, EQ Skill Ltd. lead consultant (language: Hungarian).
We invite you to be a listener-in and to think together with our lead professional about the actualities of organizational and leadership development in the light of changes.
Main topics:
How can we maximize our return on investment in learning and development nowadays?
When is it timely and what is the guarantee for a high profit of the development of our colleagues, in contrary when is it inadequate to invest into it?
What is the impact of and how should we count with the size of our organization – with a particular focus on the SMEs?
Being sure about the right time how can we decide about the right participants?
Being sure about the time and adequacy where should we put the programme's focus and what are the topics and knowledge we cannot forget about?
Back to the previous page
EQ Skill
Bimbó út 5.
1022 Budapest
Hungary
Phone:
+36 1 950 6754

EAHAE Conference 2017
Belbin&HAE
Belbin is a practical and easy-to-use tool that can be applied to training and business outcomes. The theory has…
HD TTT 2016
HD TTT Seminars in Hungary with Gábor Suhai again! Dates: 7-8th March, 2016 7-8th November…
Train The Trainer in Octo
"It was the most useful, enjoyable, and in my opinion the most important program for me in the last 10 years.…
HD TTT in October
HorseDream Train - The - Trainer Seminar will be held in English, by Gábor Suhai (EQ-Skil Ltd) on 19-20.…
More »