News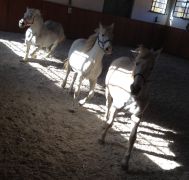 Belbin&HAE
Enrich your toolbank... Widen your scope... Polish your skills... ...connect HAE to Belbin!
Belbin is a practical and easy-to-use tool that can be applied to training and business outcomes. The theory has been researched over nine years and is continually validated to ensure that it is perfect for the workplace environment today. Belbin Reports take the theory and convert it into tangible, usable advice and guidance for for both organisations and individuals.

After many years of research into behaviour and performance in the workplace, Belbin identified nine key types of behaviour. We call these the nine Team Roles. The most successful teams had all of the Team Role behaviours present.
Belbin produce personalised behavioural reports for both individuals and teams. These reports identify which combination of the nine Team Roles individuals prefer to adopt, and pinpoint their strengths and weaknesses.
To enhance the value of our Individual Reports other people are invited to share their observations too (we call these Observer Assessments) via a quick five-minute online questionnaire. We believe in the value of Observer Assessments so much that we include them for free with every Individual Report.
We designed a special workshop for those who are dedicated to Horse Assisted Education but also would like to offer other tools and solutions to their clients. We have a 5 year practice in combining Belbin Team Roles and Horse Assisted Team Development – it is high time to share our 5- year experience and knowhow in a practical-focused workshop with EAHAE members and TTT participants.
Date: 11-14th April 2016
Location: Szépalma Hotel and Stud Farm, Hungary
Click here for more details.
Back to the previous page
EQ Skill
Bimbó út 5.
1022 Budapest
Hungary
Phone:
+36 1 950 6754

EAHAE Conference 2017
Belbin&HAE
Belbin is a practical and easy-to-use tool that can be applied to training and business outcomes. The theory has…
HD TTT 2016
HD TTT Seminars in Hungary with Gábor Suhai again! Dates: 7-8th March, 2016 7-8th November…
Train The Trainer in Octo
"It was the most useful, enjoyable, and in my opinion the most important program for me in the last 10 years.…
HD TTT in October
HorseDream Train - The - Trainer Seminar will be held in English, by Gábor Suhai (EQ-Skil Ltd) on 19-20.…
More »