News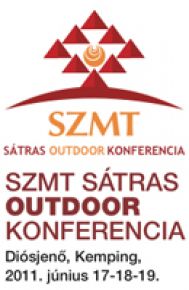 Outdoor conference
The conference provides a wide array of the tools, methods and opportunities for application in outdoor training as a genre.
We expect organisational developers, trainers, HR specialists, internal training and development managers who want to know more about the lege artis of outdoor training as a genre.
On the second day of the conference Gábor Suhai, the professional director of our firm is going to hold a lecture on the possibilities of horse-assisted self-knowledge trainings.
Extracts from the programme
The participants of the workshop can learn the basics of horses in ethology, in (organisational) psychology, in history of art and culture, whose rich texture will – hopefully – make it understandable how and why horses can play an important role in self-knowledge and in management trainings. I have learnt a lot from the always clear, exact and authentic feedback that I got from horses, which taught me lessons on respect, trust, co-operation and being conscious – this is what I can provide you with the help of the most profound and most personal experiences, which are catalysed by the presence of horses. This is why I work with the same attitude even in the 'horseless' development processes. This is why, although horses won't be present personally in the workshop, I guarantee their smell and thought generating impulses in return for some openness.
Back to the previous page
EQ Skill
Bimbó út 5.
1022 Budapest
Hungary
Phone:
+36 1 950 6754

EAHAE Conference 2017
Belbin&HAE
Belbin is a practical and easy-to-use tool that can be applied to training and business outcomes. The theory has…
HD TTT 2016
HD TTT Seminars in Hungary with Gábor Suhai again! Dates: 7-8th March, 2016 7-8th November…
Train The Trainer in Octo
"It was the most useful, enjoyable, and in my opinion the most important program for me in the last 10 years.…
HD TTT in October
HorseDream Train - The - Trainer Seminar will be held in English, by Gábor Suhai (EQ-Skil Ltd) on 19-20.…
More »