News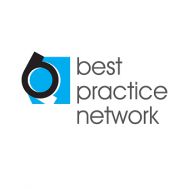 IIP Invitation
Investors in People Hungary
, British Chamber of Commerce in Hungary; British Business Centre will present and launch the Best Practice Network.
On the 11th December a new community is launched in Hungary. A community of companies and business people who know that long-term success can only be achieved and sustained through organisational excellence.
The Best Practice Network connects business effectiveness and business culture. Through the accreditation framework of Investors in People and its international network counting 40 000 organisations, it contributes to introducing and sharing the most successful practices in Hungary.
The Best Practice Network is the start of a new era for competitive and responsible business across the country. You can learn all the details from our speakers.
Our planned schedule for the event:
9:00 – 10:00 Investors in People accreditation ceremony and short presentations:
Vazul Tóth Chairman of BCCH, co-founder of Best Practice Network
David Dale Operations Director at Investors in People International

Gábor Csóti Managing Director at Investors in People Hungary
András Gyenes Managing Director at Unilever Hungary, accredited with Investors in People in 2014
10:30 – 12:00 Professional discussions:
In our round-table discussions, you can find out how the Best Practice Network supports knowledge sharing. You can also learn about the Investors in People programme, as well as its positive impacts on the organisation and business performance. You can also meet several leaders of organisations being accredited with Investors in People in Hungary.
Investors in People is a highly successful business improvement programme and a greatly respected trademark in the United Kingdom, supporting businesses for 24 years. Is your company one of the best workplaces or most successful businesses? Is your company not among the outstanding ones yet, but you want it to be there? Do you want to gain a competitive edge by implementing Investors in People and being accredited with its framework? Do you want to know more about global trends, or do you want to be a trend setter in Hungary?
Join the Best Practice Network! 2015 is your year!
Date: 11th December 2014, 9:00
Venue: Corinthia Hotel Budapest (H-1073 Budapest, Erzsébet körút 43-49)
Participation is free of charge but registration is needed.
Please, confirm your attendance by 8th December the latest by registering here: bpn@iip.hu
Back to the previous page
EQ Skill
Bimbó út 5.
1022 Budapest
Hungary
Phone:
+36 1 950 6754

EAHAE Conference 2017
Belbin&HAE
Belbin is a practical and easy-to-use tool that can be applied to training and business outcomes. The theory has…
HD TTT 2016
HD TTT Seminars in Hungary with Gábor Suhai again! Dates: 7-8th March, 2016 7-8th November…
Train The Trainer in Octo
"It was the most useful, enjoyable, and in my opinion the most important program for me in the last 10 years.…
HD TTT in October
HorseDream Train - The - Trainer Seminar will be held in English, by Gábor Suhai (EQ-Skil Ltd) on 19-20.…
More »